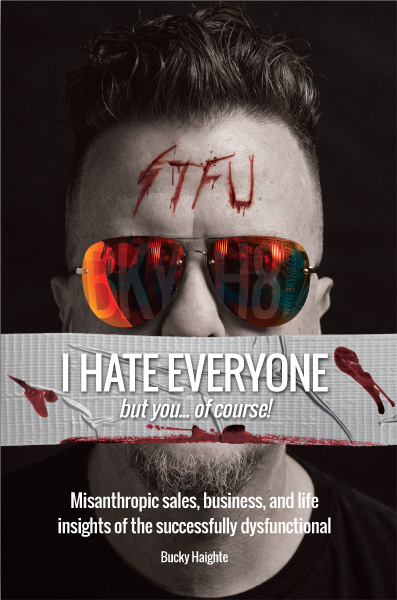 The title says it all, and it truly reflects how the majority of us "ass-kickers" feel.
We all know that most people are full of shit, especially the jackwagons who sit on the sidelines complaining while the rest of us kick ass out in the real world.
Those people shouldn't get in the way of your ability to be successful in business and enjoy life. It's okay to be misanthropic – to H8 everyone – while still taking the high road and doing the right thing.
Learn how to LET H8 MOTIVATE®. It's time to channel that chip on your shoulder and get to work. It's time for you to kick some ass. 
Read this chapter now, or get your ass kicked later by those who do.